Public Lecture Series "Urban and Elegant: The Aesthetics of Living in the Modern European City"
Monday, 24 April 2017
Pushkin House, 5A Bloomsbury Square, London WC1A 2TA
Music and Function room, 1st Floor
6:30 pm – 8 pm
Dr Olga Vainshtein
Russian State University for the Humanities, Moscow
Rules of Elegance:
Russian and British Dandyism
in the 19th Century
The dandy was a fashionable male of the 19th century who achieved social influence by displaying distinctive elegance. But what were the specific 'rules of elegance' defining dandyism? What was the difference between national variants of dandyism? In her talk Dr Olga Vainshtein will interpret the dandies' code of elegance as a system combining fashion, body techniques, emotional discipline, and strategies of behavior. The talk will analyse the aesthetic principle of Minimalism and consider further developments in the theory of dandyism as expressed in mid-19th-century European treatises. The concluding part of the lecture will discuss the distinctive features of Russian dandyism.
This talk is the first event of the Public Lecture Series "Urban and Elegant: The Aesthetics of Living in the Modern European City" given by leading academics, which provides an overview of the European landscape of the so-called "elegant world" to a broad audience and discusses specific media, spaces, and cultural practices of European elites in the 19th Century.
The Public Lecture Series "Urban and Elegant" is organised and introduced by Dr Anna Ananieva, Marie Skłodowska-Curie Fellow at Queen Mary University of London.
The talk will be followed by a Q&A session and a wine reception.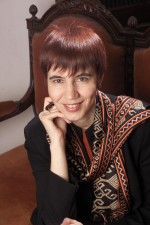 Olga Vainshtein is Senior Researcher at the Institute for Advanced Studies in the Humanities at the Russian State University for the Humanities in Moscow. She has received her first PhD in 1986 and defended the second PhD in 2005. She has taught courses on Fashion Studies, History of European Literature and Critical Theory in Moscow and was a visiting professor at the University of Michigan and Stockholm University. Her current research interests include the history of European dandyism; fashion and gender; history of Russian and Soviet culture; contemporary critical theory; and the history of ideas.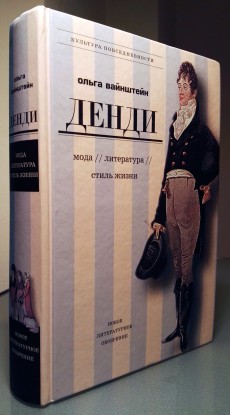 Among her numerous publications in Russian and English is her outstanding book Dandy: Fashion, Literature, Lifestyle (Денди: мода, литература, стиль жизни). First published in Moscow in 2006, this monograph is now available in its third edition. Olga has edited two volumes on Smells and Perfumes in the History of Culture (Ароматы и запахи в культуре; Moscow, 2003/2010). She is a member of editorial boards of the journals "Fashion Theory: Journal on Dress, Body and Culture"; "Critical Studies in Men's Fashion"; "International Journal of Fashion Studies" and Russian Edition of the "Fashion Theory Journal" – "Теория моды".
Please book your ticket  (£7 Full Price, £5  Concessions).

Go to the next event in the series
This project has received funding from the European Union's Horizon 2020 research and innovation programme under the Marie Skłodowska-Curie grant agreement No 655429.